Cultural Studies
Monarchs, Marriage and Monogamy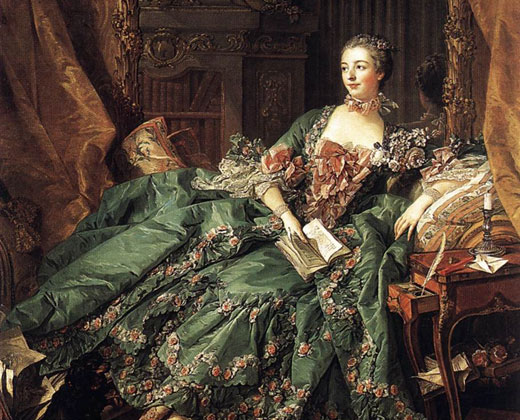 Overview of Lecture Series
Great controversy broke out in the French press when the pudgy President François Hollande was photographed sneaking away from his official mistress at the Elysée Palace to a rendez–vous with his new mistress, an actress half his age. The furore was because the French thought this was perfectly normal behaviour but that their press was being taken over by wowserish American values.
This series will look into this relationship and how it affected French politics at its highest level. At a time when royal marriages were nothing other than political alliances between total strangers, the French monarchs created the role of Maitresse en titre, to describe the role of the reigning mistress to distinguish her from the day to day infidelities that the Queen knew she had to put up with while she got on with her only job which was to produce a male heir.
While Diane de Poitiers, Madame de Maintenon and Madame de Pompadour had a profound affect on government policies and the arts, the French revolution signalled the democratic rise of the–low born courtesan who would became a star in her own right and the incarnation of the myth of the Parisienne. With mobile phone cameras, apps and social media, the mystery of the mistress has evaporated. Are American attitudes prevailing?
While in 1990 François Mitterand actually had a secret parallel family living at the Elysée Palace, by 2008 Nicolas Sarkozy had to marry his mistress, Carla Bruni, in time for his reception by Obama.
Presenter
Sylvia Sagona
Session Dates
Stream 1 : Tuesdays: 10:30 - 12:00 noon - October 11,18,25, 2016

Stream 2 : Wednesdays: 10:30 - 12:00 noon - October 12,19,26, 2016
Price
$135 for 3 lectures in the series (incl GST)
Venue
Alloarmo, 5 Grattan Street, Hawthorn. VIC
Bookings
Reservations are essential as seats are limited. To reserve a seat at this lecture series, click on the online booking link below or alternatively download a booking form and send it to us with your payment.
Click here to book your place online
Downloads
Click here to download the Series Brochure
Click here to download the Booking Form
Note : Instead of printing out your booking form, you can fill it in on your computer, save it and attach it to an email to us. You will need to open this file using Acrobat Reader to be able to save your updates. Opening the file in your browser may not allow you to save your entry.