Cultural Studies
The Villages of Paris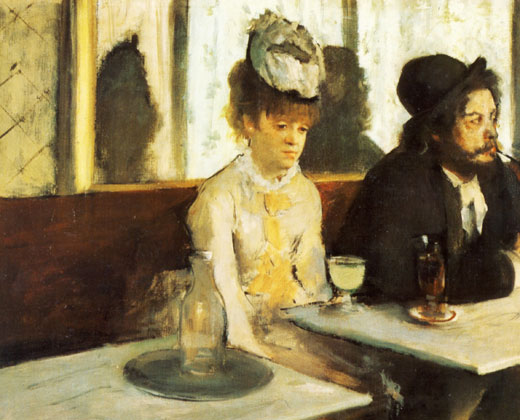 Overview of Lecture Series
This series will examine the distinctive flavour of the suburbs of Paris as celebrated by the great writers of the 19th and 20th century and the Impressionist and Salon painters. We will also explore each quartier through the eyes of its most famous residents, from politicians and philosophers such as Marat and Sartre, to muses and musicians such as Chopin and Marie Duplessis.
At the end of the Revolution in 1795, the Directoire established the pattern of 12 arrondissements in an attempt to control the disorder of the mediaeval structure of Paris. These administrative boundaries cut across the old family and professional structures clustered around the great abbeys and market centres.
When Napoleon III came to power in 1851, he demolished the last ring of defensive walls and incorporated villages such as Montmartre and Passy into Paris, adding another 8 arrondissements and further alienating the population from their traditional local culture.
So it is in the 19th century that the fascinating tapestry of the Paris we know today was established. The village spirit is still vibrant and in the typically insubordinate French manner, defies the administrative arrondissement structure.
The series will also examine cultural concepts that each of the three quartiers nurtured: the rise of public opinion in the Salons of the Marais, the invention of the public museum in Saint Germain and the formulation of a new meaning for art in Batignolles.
Presenter
Sylvia Sagona
Session Dates
Stream 1 : Tuesdays: 10:30 - 12:00 noon - March 7, 14, 21 2017

Stream 2 : Fridays: 10:30 - 12:00 noon - March 10, 17, 24 2017
Price
$135 for 3 lectures in the series (incl GST)
Venue
Alloarmo, 5 Grattan Street, Hawthorn. VIC
Bookings
Reservations are essential as seats are limited. To reserve a seat at this lecture series, click on the online booking link below or alternatively download a booking form and send it to us with your payment.
Downloads
Click here to download the Series Brochure
Click here to download the Booking Form
Note : Instead of printing out your booking form, you can fill it in on your computer, save it and attach it to an email to us. You will need to open this file using Acrobat Reader to be able to save your updates. Opening the file in your browser may not allow you to save your entry.